LeSi Performing Waiter Restaurant
100%
What 70 people say about LeSi Performing Waiter Restaurant
100% of the guests recommend this restaurant.
Write a review
---
Fantastic live entertainment with excellent food. Great experience overall.
Emilé Roux
at Today
Verified
---
Loved every minute, would recommend it.
Mary
at 13 October 2021
Verified
---
Fantastic service, food and entertainment!!!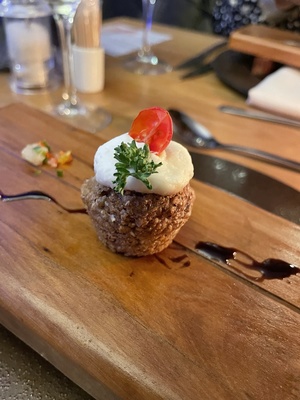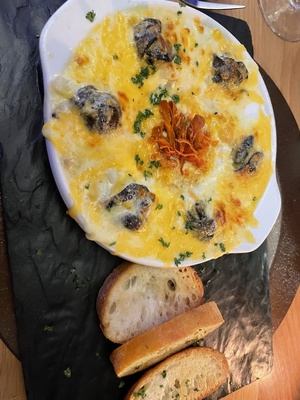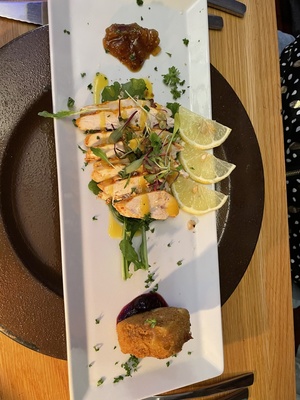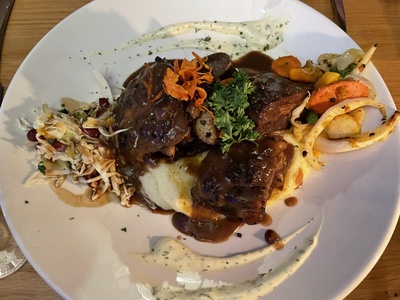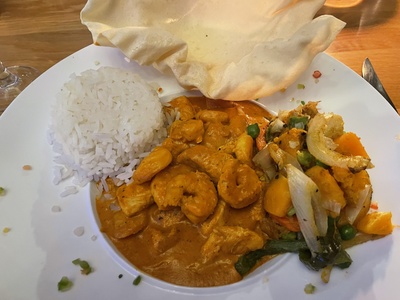 Annecke Grobler
at 12 October 2021
Verified
---
Really enjoyed my evening and the food there 👌🏽 The performing waiters were amazing!
Reabetswe Makena
at 11 October 2021
Verified
---
Lovely setting and atmosphere, evening out with something different. Lovely music
Hennie Myburgh
at 11 October 2021
Verified
5 Darlington Rd, Lynnwood Manor 0081 Pretoria
About LeSi Performing Waiter Restaurant
Cuisine: International
LeSi Restaurant
LeSi's newly launched Performing Waiter Restaurant is ready to entertain you whilst you enjoy a scrumptious six course dinner. The performances are live from Monday to Saturday evenings. They offer the full production with a minimum of 5 performers on fully booked evenings, and smaller serenade evenings with fewer performers on quiet nights.
Your theatrical experience for the evening will kick off strictly at 19:30 every night, so please ensure your seats are taken by 19:00, in time for amuse bouche to be served.
The Restaurant is open for service on Sunday's but they do not offer any productions. 
But whatever night you choose, you will be entertained, amazed and thoroughly surprised by the wonderful talent South Africa has to offer their Diners.
About The Menu
The restaurant's seasonal menu is designed by a team of passionate chefs, to incorporate a host of flavours from across the globe. Their attention to personal service and detail is what makes them a shining jewel that soars above the mediocre, making the dining experience truly special and unique. The uniquely intimate and romantic ambiance is perfectly supported by a diverse selection of enchanting meals offered in their a la carte menu and a multiple award winning wine list. Their in-house wine sommelier has created an amazing wine list, comprising of over 150 different wines from across the globe, to satisfy any palate.
They further offer an intimate setting for those looking for romantic dining in Pretoria with secluded romantic "strictly pre-booked gazebos". The Restaurant is open to the public, seven days per week from 06:00 – 23:00.
Reserve a table
Reserve a table