What 111 people say about The Chefs' Table
Write a review
---
"Chefs table "
Bad food nice ambience
LJ
at 12 April 2021
Verified
---
Starters and Main. Food had too many flavors which made my tummy upset. It was very heavy flavors. Plating was good, the chocolate dessert was thee best.
Ronelle Naidoo
at 11 April 2021
Verified
---
"I feel like a pampered princess"
From start to finish, an incredible experience. Warm and professional hospitality, creative menu and delicious, fresh tasting food. Chefs Table is a gem in Umhlanga.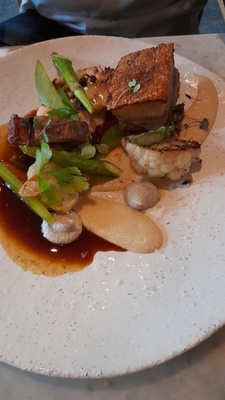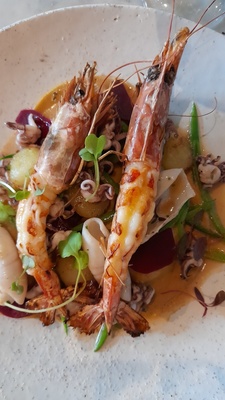 Nikki Schontauf
at 11 April 2021
Verified
---
An excellent meal as always, the choice was a little daunting, will have to go back to try some of the other dishes. Great value!
Greg Courtney
at 11 April 2021
Verified
---
Food and service were great, wasn't impressed with the table seating I was given even though I booked two weeks in advanced and requested a specific table seating with a view
Sunny Maharaj
at 11 April 2021
Verified
23-24, Protea Mall, 1 Chartwell Dr 4320 Durban
About The Chefs' Table
THE CHEFS' TABLE
Since opening in 2016, The Chefs' Table has earned its place as one of the more sophisticated dining experiences in Durban, while remaining contemporary and approachable. Beautifully designed, with luxurious detail The Chefs' Table offers gracious hospitality, located in the heart of the Umhlanga village.

Award winning executive Head Chef Mathew Armbruster presents a modern, seasonal menu inspired by the best fresh, seasonal ingredients that Kwa-Zulu Natal has to offer. The open plan kitchen is at the heart of the restaurant, allowing diners to watch the chefs at work and feel the connection to the food and the beautifully plated dishes being prepared.

A world class wine cellar, stocked with unique, vintage wines from South Africa, as well as a selection of International wines, specifically French and New Zealand wines, rank among the noteworthy highlights of the restaurants wine programme, headed by manager of the programme, George Dzubinsky.
Reserve a table
Reserve a table