What 49 people say about Le Petit Manoir
90% of the guests recommend this restaurant.
Write a review
---
Beautiful presentation, excellent flavors of the different foods and friendly service
Hoping to go back soon to try their springbok carpaccio
Delano Syster
at 13 October 2021
Verified
---
"Live music too loud"
We were served a lovely fine dining lunch, but the atmosphere were horribly spoiled by a sole artist with very loud music , that spoiled our meal in such a way that we could not get out of the restaurant soon enough. We complained about the music during our main course and nothing was done about it.
Ko
at 11 October 2021
Verified
---
"Ladies lunch"
We had a very enjoyable experience. Thank you
Sue Statham
at 10 October 2021
Verified
---
"Delicious "
We had a lovely evening. The food was excellent and the portions are generous. We enjoyed the evening very much.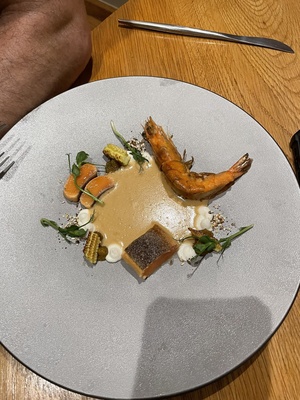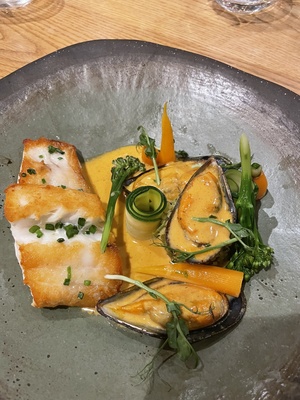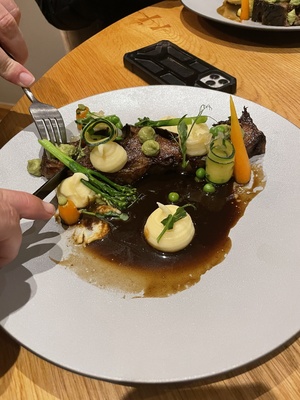 Lollie Smith
at 07 October 2021
Verified
---
Thank you for a lovely evening. Great food and service
Melanie Viviers
at 02 October 2021
Verified
54 Huguenot Road, Franschhoek 7690 Franschhoek
About Le Petit Manoir
Cuisine: Seasonal
Le Petit Manoir

Le Petit Manoir offers a vast selection of dining experiences. Enjoy an enticing journey of flavours from breakfast right through to dinner.
Meet their head chef, Cameron Smith. Their menu is daily inspired by fresh produce and locally sourced ingredients, where you can indulge in delicious South African flavors. Cameron's passion and love for street food, has inspired the new menu offerings. The idea behind the new lunch menu is taking basic street-like dishes and refining those dishes into something elegant with a touch of Franschhoek charm. The new menu is simple and fun cuisine that aims to excite the eyes as well as the taste buds!
Reserve a table
Reserve a table