What 26 people say about Flames
88% of the guests recommend this restaurant.
Write a review
---
Our starters we're delicious, our mains were burnt, tough and without flavour. Food also took over 1.5hrs to arrive. Waitress kept forgetting items ordered.
---
Hi, awesome food, can't beat the spectacular view. Excellent service, awesome experience.
Julie Reib
at 12 October 2021
Verified
---
"Great food, great service, great vibes"
My friend and I had a fabulous time and enjoyed the scrumptious food. Attentive and friendly staff. Excellent service overall 👌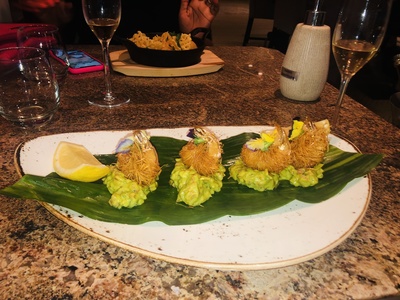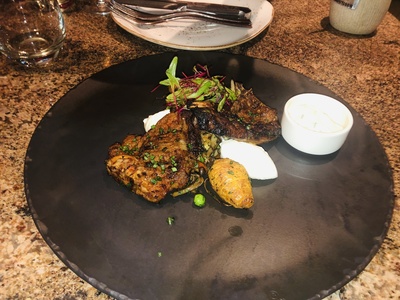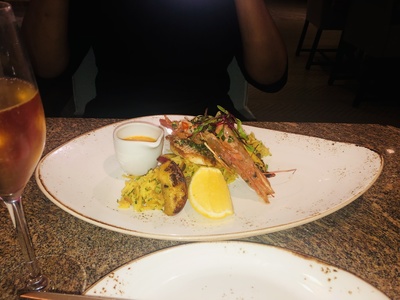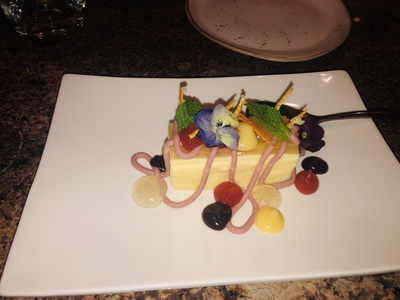 Rebatho ba One
at 11 October 2021
Verified
---
The main course was outstanding. Wonderful service and such a beautiful setting
Lara
at 08 October 2021
Verified
---
Food was average, not worth the price. Experience was not worth it. Service wasn't great.
Boitumelo
at 08 October 2021
Verified
67 Jan Smuts Ave, Westcliff 2132 Johannesburg
About Flames
Cuisine: Steak, South African
Sip sundowners on the terrace while our chefs prepare elevated reinterpretations of regional favorites – think dry-spice–rubbed sea bass or the best grilled burger you've ever tasted – that use fresh, of-the-moment ingredients.
The Chef
From the age of seven his love for food began while cooking with his mom and gran, which spirited his ultimate passion for food. Chef Daniels career started at the International Hotel School having completed a Diploma in Professional cookery and Kitchen management. During this time Chef Daniel joined some of Johannesburg's top hotels as a trainee chef gaining as much experience as he could . He then joined the Junior Culinary Team of South Africa for four years working under Klaus Beckmann, who was the former executive chef of the old Westcliff Hotel. During his time on the South African team, he competed in both local and international competitions including the International Young Chefs challenge in Korea and The African Culinary cup. Joining Four Seasons Hotel The Westcliff as part of the opening team at Flames Restaurant as Chef de partie moving his way up the ladder. During this time, he went on task force to Four Season Grand-Hotel du Cap-Ferrat in France gaining invaluable experience in both the all-day dining and signature Restaurant Le CAP prized for its Michelin star. Having worked under multiple Michelin starred chefs has groomed him for his role as Executive Chef at Flames Restaurant. "Inspiration for a dish can literally come out of anywhere ," remarks Chef Payne. "Walking through crunchy autumn leaves can ignite an idea or a smell will trigger a food memory. It can come from a suggestion or a tradition – that is the nature of food, its evocative."
Reserve a table
Reserve a table