What 8 people say about Choo Choo Junction
Write a review
---
"Dinner at Choo Choo Junction"
Great dinner. We were blown away by the high standards and will definitely be back
Monique Else
at 12 April 2021
Verified
---
"Everything was Great"
Everything was great! But the Asian Desserts was the absolute best. They are not stingy on their portion sizes. 1 very small little thing to note is that if you enjoy pork belly, note before hand there is no crackling, but the flavors was still awesome. Starters of sticky wings and asian mussels was delicious.
Bavani Reddy
at 11 April 2021
Verified
---
The service is amazing! Both the manager and our waiter were very accommodating and sorted out any issues we may have had in a friendly manner. Our starters were fantastic, but we were abit disappointed by the mains. I would definitely go back and give the food a 2nd chance.
Lulu
at 11 April 2021
Verified
---
"Great experience "
What a beautiful experience! My daughter and I had a great a time. Going back again soon❤️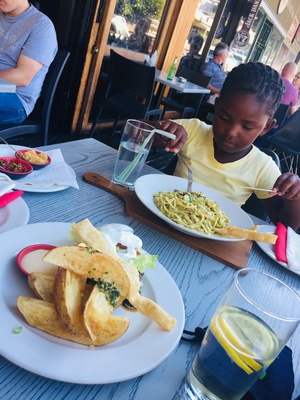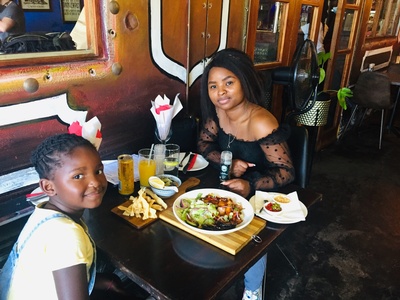 Dieketseng Ramaseli
at 11 April 2021
Verified
---
Amazing taste experience at Choo Choo Junction - I have always wanted to check out Choo Choo Junction, but never got to it. To date this was one of the best Restaurant week experiences for me. The food was absolutely amazing. Great service. The ambiance in the restaurant was lovely. I also really enjoyed the background 90s R n B music. I will definitely be a regular at Choo Choo Junction.
Naledi Rasekoala
at 10 April 2021
Verified
57 4th Ave, Linden, Randburg 2195 Johannesburg
About Choo Choo Junction
Gastropub | Restaurant

Choo Choo Junction is a neighbourhood gathering place for family, friends and friends-to-be. Choo Choo exists as a union of all that one loves - ease, warmth and simplicity, with a focus on food.
A bit of a bar, a bit of a restaurant, taking you on a journey around the world. We are the perfect venue for parties. Enjoy a themed party: 1920 Speakeasy/Steampunk/80's Rock 'n Roll or a Country Taste Destination.
At Choo Choo Junction we cavort with different flavours to bring you old favourites and new exciting dishes from all over the world. We take these delicious dishes and add our own touch. Some we picked up on our travels, others we dream of. It's about us sharing our love for food. We use only the freshest ingredients and support our local suppliers. We love to make everything from scratch and do not use any preservatives. We slowly cook our dishes in a Wood Fired Oven or on the Grill.
Reserve a table
Reserve a table