Salsify at The Roundhouse
100%
What 53 people say about Salsify at The Roundhouse
100% of the guests recommend this restaurant.
Write a review
---
"Simply unassuming and delicious "
I've always enjoyed Salsify for its amazing service staff and unpretentious delicious food sans smoke and gels and decorative greens.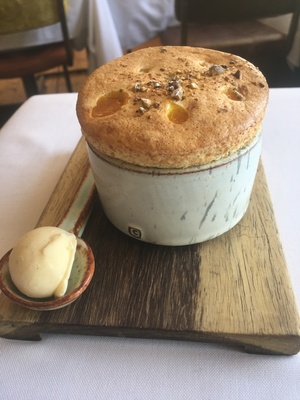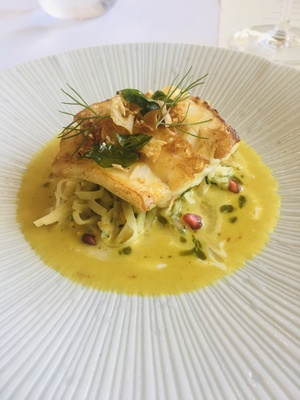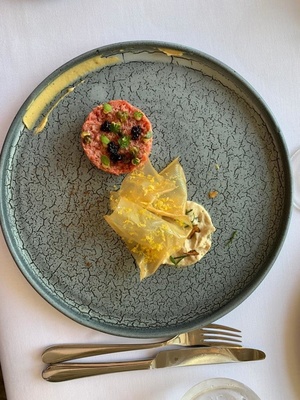 Ingrid Van der HEIJDEN
at Today
Verified
---
food and wine was excellent!!
D.
at 21 October 2021
Verified
---
Wonderful food and service. Small improvements could be made at receiving of guests.
Ayanda
at 20 October 2021
Verified
---
"Amazing"
Truly Fine Fining experience at Salsify. Wonderful afternoon at the roundhouse for the Restaurant Week menu. Wine pairing considered and brilliant and each course superb. Request the space you want, window seat or fireplace if it looks to be cold.
Cannot recommend Salsify highly enough. Treat yourself!
Wayne
at 18 October 2021
Verified
---
"So good"
Everything was perfect. Will be back soon.
Nadine Sass
at 17 October 2021
Verified
Roundhouse, Round House Rd, Camps Bay 8040 Cape Town
About Salsify at The Roundhouse
Cuisine: Fine Dining
Chef Ryan Cole and his team build on their background of modern, classical cooking in this refined dining house in a national monument.
Expect the unexpected.
Within the walls of The Roundhouse, a heritage building that has assumed many faces over its storied past, guests pass through the central chamber that hosts the muse, a 1.3m Lady Salsify statue, into a luxurious lounge and absorb the contemporary, historically-inspired artworks that fill the interior.
The first dining room, aptly named the "Leather Lounge', exudes a feeling of comfort and opulence, with floor to ceiling leather-clad panels and an inviting fireplace.
The second dining room, the 'Sea Room', boasts spectacular vistas and is where the distinguished legacy of the space is complemented with touches of modern furnishings and crisp white napery that blends seamlessly to evoke a feeling of old world charm.
An opulent culinary journey accented by daring décor and whispers of history- a journey with Salsify is unlike any other.
Reserve a table
Reserve a table