Grande Roche Restaurant
100%
What 23 people say about Grande Roche Restaurant
100% of the guests recommend this restaurant.
Write a review
---
The chef and staff are so friendly! The outside terrace is very nice place to have a cocktail.
---
Excellent food this time at a wonderful place
Peter Ladeur
at Yesterday
Verified
---
"Excellent culinair oase "
High level of quality ingredients and super service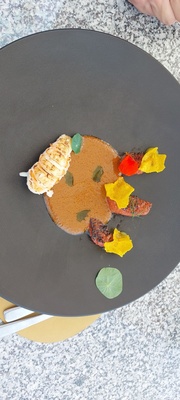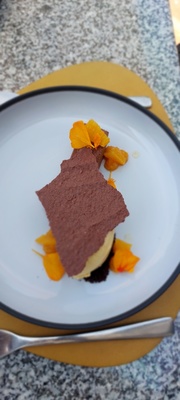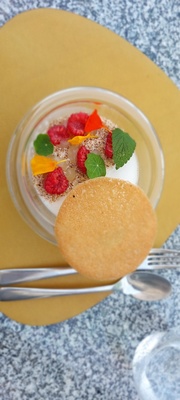 Emma
at Yesterday
Verified
---
"Really Grand"
Great service, good food, fantastic venue & we loved the cocktails all in all an enjoyable experience. We stayed on long after we settled our bill and not once did we feel like we were being chased away. Really welcoming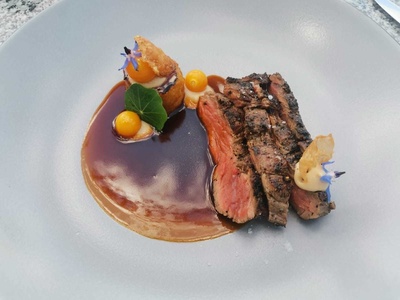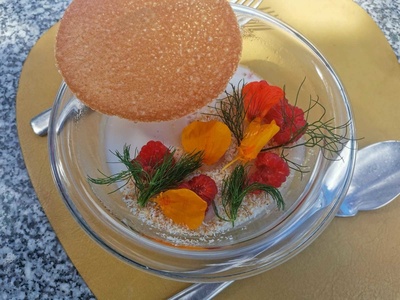 Yaz
at 13 October 2021
Verified
---
"Delicious"
The food was delicious! Everything was delicious, however, I would definitely recommend the beef tostada and the chocolate mousse dessert. We dined outside and enjoyed the beautiful views of the Paarl Valley.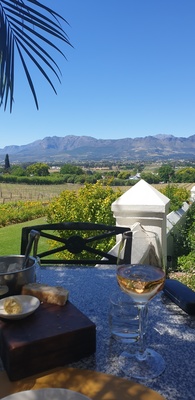 Nicole Carolissen
at 12 October 2021
Verified
1 Plantasie St 7646 Paarl
About Grande Roche Restaurant
Cuisine: Fine Dining
Since November 2020 The Restaurant is under new management. Chef Kevin Grobler, his wife Inemari and her
parents Celia and Rayno Rabie have taken over the hotel's restaurant.
The Venue

The multi-faced venue, with its picturesque vistas is the ideal anytime setting – from breakfast on the patio next to the pool – to sunset, with oysters and bubbly or bar snacks and cocktails, on the terrace…
For lunch and dinner Kevin envisions a unique blend of fine dining with decent portions and a laid back atmosphere. "I just want to play with flavours and fresh local ingredients to do justice to the long history of this pearl of the Paarl" says Kevin.
The attention to detail stretches beyond the plate with the team sourcing local produce; establishing a food garden and striving for zero waste – using every element possible.
The Team

Kevin's impressive resume includes running the kitchen at Jan-Hendrik van der Westhuizen's Michelin starred JAN in Nice, France; the coveted Head Chef position at Delaire Graff outside Stellenbosch, amongst others.
His wife Inemari's creativity as a food stylist adds immense flair to the visual experience while the involvement of her parents, Celia and Rayno Rabie, adds more background in excellence to the mix. Their history in hospitality includes Burgundy Restaurant and Betty Blue Bistro – winning the 2016 Eat Out Mercedes Benz Everyday Eatery Award for the Best Bistro in the Western Cape.
This winning recipe of international experience blended with an inherent understanding of local appetites and topped with tapas inspired by their time living in France means the grand is back in the Grande Roche Restaurant.
Reserve a table
Reserve a table