What 25 people say about The Prawnery
96% of the guests recommend this restaurant.
Write a review
---
"Great Prawns"
2 Course meal, start and mains or Mains and Desert, like the idea, European.
Nicely presented Sushi Tuna and Avo starter, delicious and a good portion.
Medium Prawns with the options of chips, rice or salad. We request Hal's and chips and rice, they were happy to do that. Tasty and well prepared, not overdone, again a good portion. Overall Enjoyed our meal, lacks a bit in atmosphere.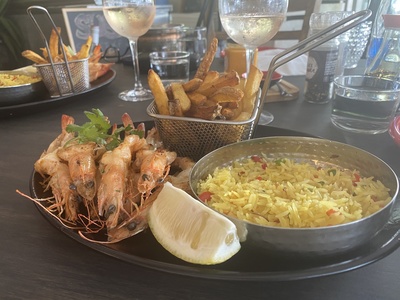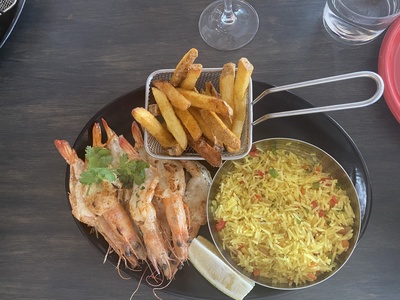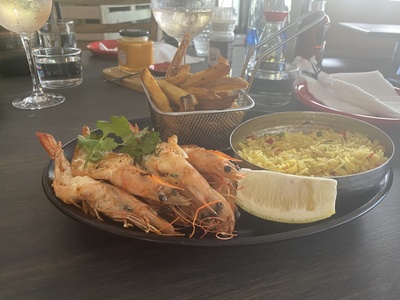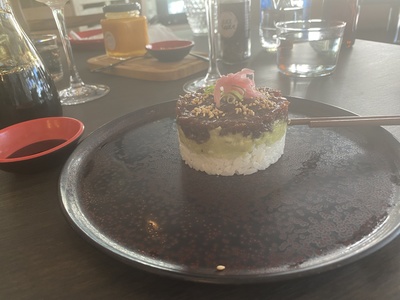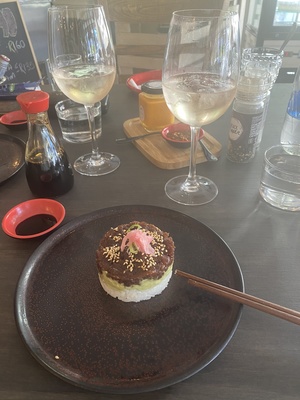 Leigh Ravenscroft
at 10 May 2021
Verified
---
Excellent food!
Cindy
at 02 May 2021
Verified
---
"Really good"
Second time we went for the restaurant week menu and it was every bit as good as the first time. Will keep going back.
PPO
at 02 May 2021
Verified
---
"Best experience ever!!"
Definitely going back again soon 😍😍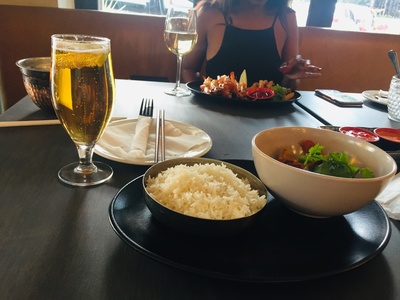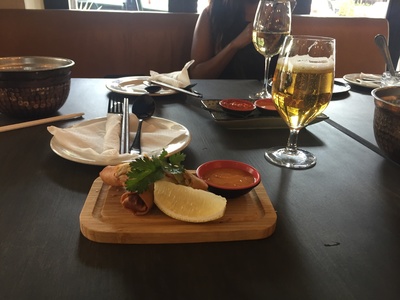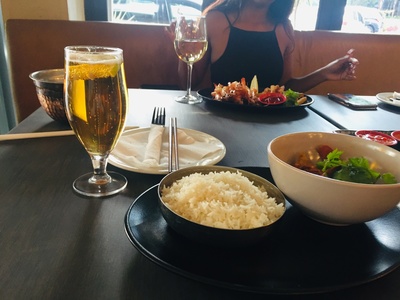 Dieketseng Ramaseli
at 02 May 2021
Verified
---
"WONDERFUL EXPERIENCE"
A delightful combination of good food, super-friendly and efficient waitrons coupled with a relaxed atmosphere. What more could anyone want?
TERTIA SYKES
at 29 April 2021
Verified
178 Oxford Rd, Illovo Junction, Illovo 2196 Johannesburg
About The Prawnery
Cuisine: Seafood
About the Prawnery

A fresh, vibrant and flavourful food offering, that explores the many delicious, varied and indulgent ways one can enjoy prawns and seafood. Our food is paired with a proudly local and extensive wine offering, ice-cold beers and sexy cocktails all set in an eclectic, stylish and friendly space perfect experience for both the fun-seeking as well as sophisticated patrons, looking for good food in a playful, personal and conceptual atmosphere.
21June 2020 marked the first anniversary of The Prawnery, Illovo. The Prawnery opened its doors to an excited and welcoming Joburg community, who were fascinated by its menu. A meze offering that called for 1 of each and an abundant and decadent main offering that really hit the spot!
In just a year, we are having to define and craft exactly what The Prawnery will be in years to come, now more than ever and under the most stringent of health precautions, are we doing purposeful meal planning and a curated food offering that is a treat and as always, a delightful eating experience, but is also nourishing, wholesome and meaningful.
Reserve a table
Reserve a table