Emazulwini Restaurant
100%
What 14 people say about Emazulwini Restaurant
Write a review
---
The place was hard to find but once I got there I received a lovely welcome from faith and she attended to my every need. The good was out of this world , they took meals I thought I had a good grasp on and blew my mind. I would recommend Emazulwini to anyone.The atmosphere needs a boost maybe some soft music just to keep you company while you wait and fill the room with good vibes.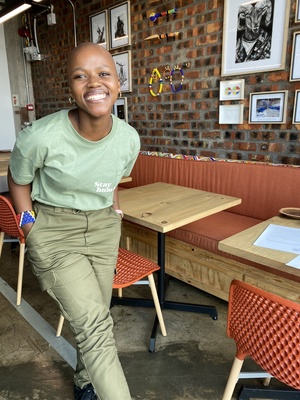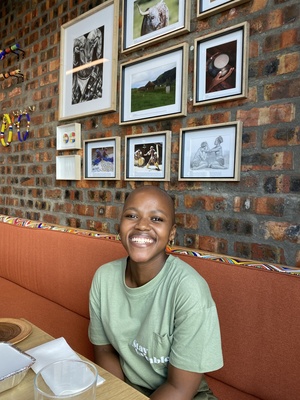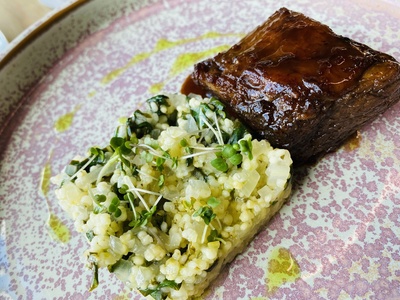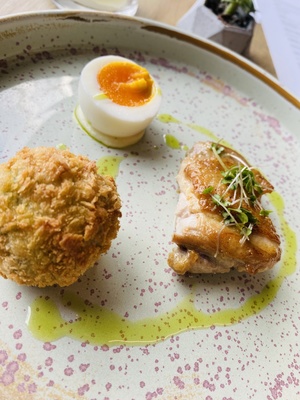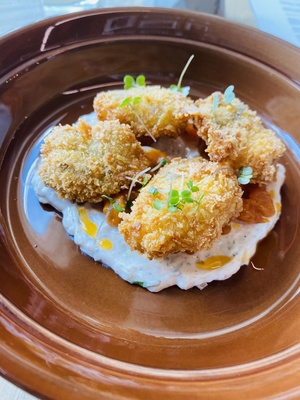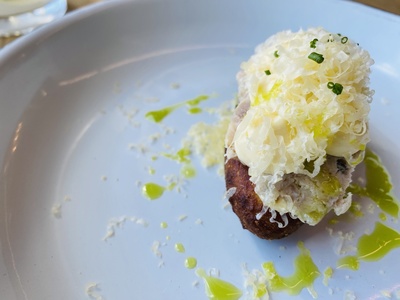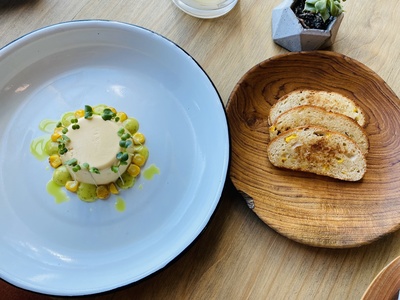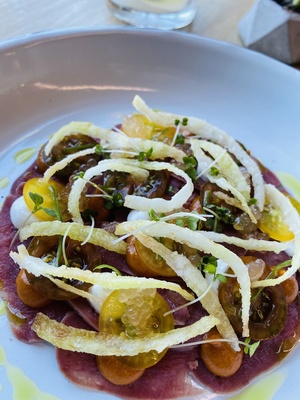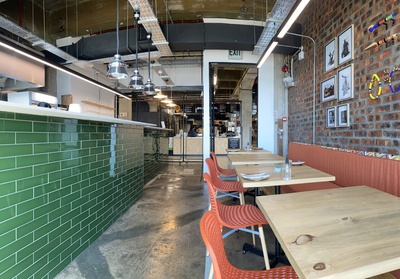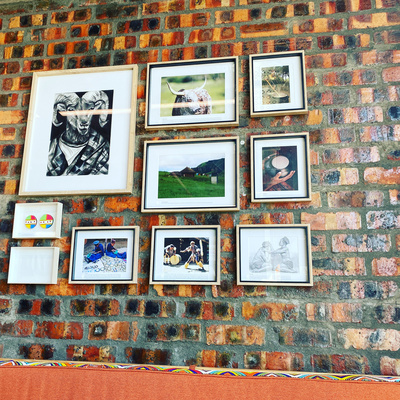 Karabo Moloi
at 08 May 2021
Verified
---
"Interesting take on IsiZulu food"
Something new for everyone to try. Isijingi and Amabele desserts were incredible!
Gale Shabangu
at 03 May 2021
Verified
---
Excellent and interesting food
Vegard Isaksen
at 02 May 2021
Verified
---
Excellent food, and warm and friendly service in a small but stylish setting.
Tania
at 02 May 2021
Verified
---
Excellent food and service.
Elyse Myers
at 01 May 2021
Verified
Makers Landing The Cruise Terminal, Victoria & Alfred Waterfront 8001 Cape Town
About Emazulwini Restaurant
Emazulwini is a modern Zulu inspired restaurant which seeks to celebrate and showcase Nguni cuisine and South African ingredients.
Mmabatho Molefe runs the tiny harbour-facing restaurant called Emazulwini. Molefe was retrenched from Salsify At The Roundhouse during lockdown. With previous experience at Aubergine, she has used her skills to present traditional Zulu cuisine in a fine dining context. With her breakthrough restaurant Emazulwini (meaning 'heaven' in Zulu), she's introducing Zulu dishes in completely unexpected ways to Makers Landing.
This inspired Mmabatho to reflect on her own Zulu upbringing in KwaZulu-Natal, and experiment with recipes that could represent the food she was raised eating, but with modern techniques and novel ways of presentation. The intimate space at Emazulwini affords diners the opportunity to taste dishes such as ox tongue in different preparations of tomato, isijingi (a sweet pumpkin porridge with orange caramel, roasted pumpkin and cinnamon), and an amasi (sour milk) dessert made with uphuthu (pap) and whey caramel.
"I want people to let go of their previous apprehensions, try new things, and hopefully change their minds about these Zulu-inspired dishes," she says. Although cooking and serving cultural foods differently to how they are traditionally done, she has ensured that the flavours remain true to the original. "Usually Zulu cuisine is slow-cooked and braised, and all the flavour gets left in the liquid," she says, "so I'm just preparing it slightly differently. It doesn't have to be brown, heavy food. I'm adding fresh components, so that people are more inclined to try it."
By delving into Zulu history and traditions in her quest to honour her heritage, Mmabatho is sharing her culture through the art of cooking, creating a contemporary appreciation for Zulu cuisine .
Reserve a table
Reserve a table