What 78 people say about Haute Cabrière
94% of the guests recommend this restaurant.
Write a review
---
OMG, the food was amazing, service was out of this world.
Had the pleasure of meeting Takuan who allowed me to taste his fine and premium collections. Had such an amazing time.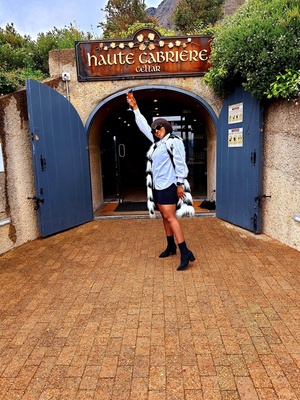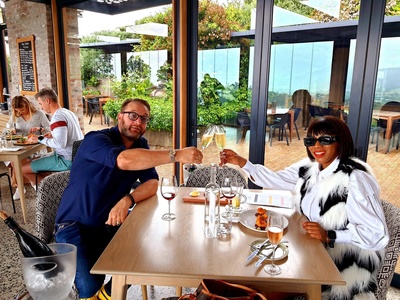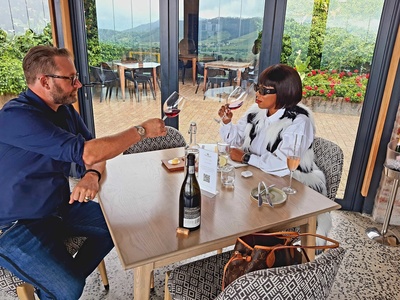 ---
"It's good but could be better "
I really enjoy having a culinary experience/journey at restaurant week - tell me more about the food and wine I'm about to have. Service & menu could be better. Nevertheless, the food was okay & the place is beautiful.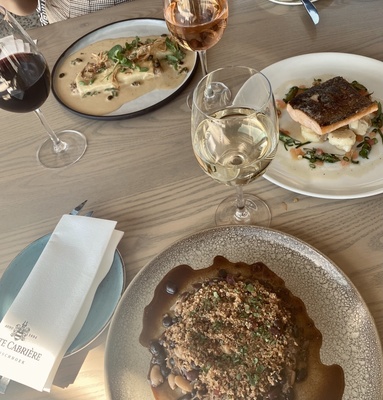 Kelly likes to eat!
at 12 October 2021
Verified
---
"Lunch "
Sadly the meal (lamb caneloni) was cold and visually not very pleasing.
The creme brulee was delicous, but the pear and nougat fairly tasteless.
The champagne was recommended, but not pointed out that it was not part of the free glass of wine option.

Jeni
at 11 October 2021
Verified
---
The staff were friendly and welcoming. They were very accommodating and kind. They really care about their staff and customers. The food is really good and tasty. The view is incredible and the wine and MCC is delicious. Give the Ratafia fortified Chardonnay a shot. We enjoyed our overall experience. Would defeninitly recommend the MCC sabreeing!!!!
Riani Allenby
at 08 October 2021
Verified
---
"A must do"
Do not drive past this great restaurant. A must on your to do list. 5 stars all the way.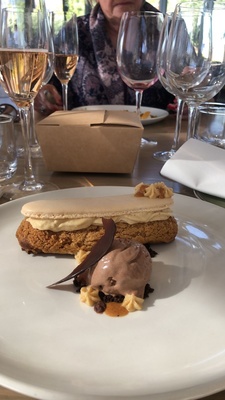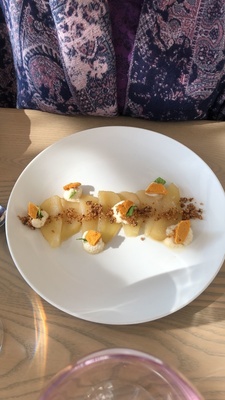 JOHAN VAN DEN BERG
at 08 October 2021
Verified
Lambrechts Road (pass road) 7690 Franschhoek
About Haute Cabrière
Cuisine: French
With arguably the best view overlooking the Franschhoek Wine Valley, dining with us at Haute Cabrière is as beautiful as it is delicious.
As with our approach to wine, our food philosophy centres on moments to be enjoyed together. We believe that coming together around the table, as family always has, is a celebration of life, stories, togetherness and of course, wonderful food and wine. Join us as part of our family and eat, drink and chat on our sun-soaked restaurant terrace in Franschhoek. Our menus are inspired by classic French dishes with a twist – combining local ingredients and the von Arnim family's love of innovation.
Reserve a table
Reserve a table