What 19 people say about Basalt
Write a review
---
What a beautifully intimate and relaxed atmosphere this restaurant has. The service was incredible and the food absolutely delicious.
Tiisetso Ramagoshi
at 12 April 2021
Verified
---
Excellent food. Attentive service. Wonderfully small and intimate venue.
Emma Griffiths
at 09 April 2021
Verified
---
Lovely evening. Enjoyed it a lot
Lollie Smith
at 09 April 2021
Verified
---
"Incredible "
Everything was so delicious. The staff went the extra mile and it's a beautiful venue! We will definitely be back.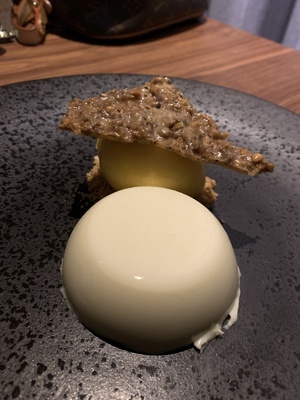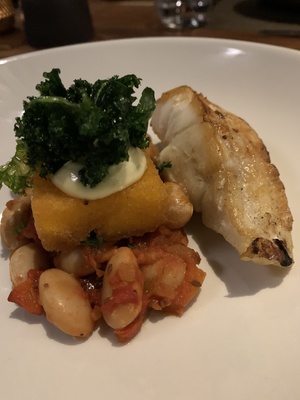 Sarah
at 04 April 2021
Verified
---
"Always a treat"
Always a treat with exceptional service
Ling Huang
at 03 April 2021
Verified
61 North Street, Melrose 2196 Johannesburg
About Basalt
Chef David Hayes originally opened Post Cafe in 2010, dubbed by Eat Out SA as "the coolest corner in Braamfontein". After heading up the Post kitchen for nearly 9 years, he decided to expand his horizons. In late 2019 he jumped at the opportunity to work at FARRO restaurant in Illovo. There David further honed his modern and classic bistro culinary skills.
After a brief Guest Chef pop-up series in late 2020 (mid pandemic), David joined The Peech Hotel, where he stepped up to run both restaurants, including the in-house Garden Bistro, and more sophisticated dinner restaurant, Basalt.
Basalt is an intimate and contemporary dining space located at The Peech Hotel in Melrose. Chef David Hayes' set menu offers a straightforward selection of seasonally inspired dishes, described as honest, flavoursome, modern classics.
During Restaurant Week SA 2021, diners are invited to enjoy Chef David's 4 course dinner menu at BASALT.
Reserve a table
Reserve a table