What 75 people say about Jardine Restaurant
90% of the guests recommend this restaurant.
Write a review
---
---
"Amazing!!"
Awesome experience. Amazing food. Exceptional service. Thank you!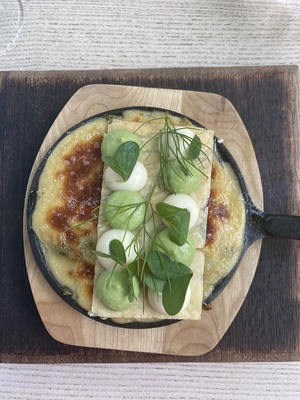 Lené du Bois
at Yesterday
Verified
---
Loved our evening out at Jardine. Dishes on the menu were all dishes that I would not normally order, thus forcing me out of my comfort zone. Every single dish was beautifully presented and really tasty!
Erika Louw
at 13 October 2021
Verified
---
Friendly staff, beautifully plated food that tasted amazing. Will definitely dine at Jardine again
Kim Roberts
at 11 October 2021
Verified
---
"Excellent and creative"
Excellent and creative food. The leek tart was a very interesting combination of flavors, and I just loved the chocolate dessert. Service was very attentive and attention to details. Very good evening in Stellenbosch.
Veronique ORBAN
at 11 October 2021
Verified
1 Andringa St, Stellenbosch Central 7600 Stellenbosch
About Jardine Restaurant
Cuisine: Contemporary
Jardine Restaurant

George Jardine's relaxed contemporary restaurant in the heart of Stellenbosch. Over the last two decades, George Jardine, frequent winner of a coveted place in the Eat Out Top Ten, has earned his spurs as one of the top chefs in the country. Commuting between his new venture in Stellenbosch and his destination restaurant at Jordan wine estate, his creative energy is boundless. A focus on seasonal flavours showcases local, organic produce on a changing menu, which tempts with sublime combinations. 
Reserve a table
Reserve a table